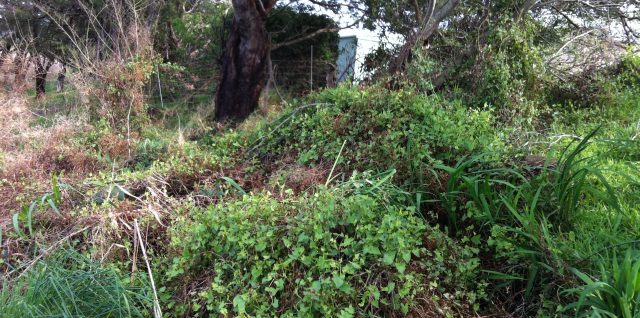 Previous
Next
Goat rental works
Goat rental is an easy, safe and effective way to remove fire hazards and get rid of weeds and other unwanted vegetation on your land, and our grazing service will do all the work for you: we bring in our own goat herd, set up temporary goat-safe fencing and take care of the goats until the job is done. Our clients include private landholders as well as the public sector – small and big jobs. Our business is fully insured. Animal welfare is paramount.
We service the NSW South Coast. Call Herds-for-Hire 04 4823 5577 for a quote
Why use goats?
Efficient and quiet vegetation removal
No harmful chemicals or stressful fires
Goats will eat problem weeds such as blackberry and fireweed
Weed seeds are destroyed in the goats' gut and will not be spread
Goats work in steep or rough terrain which is inaccessible to machinery and unsafe for people
Soil compaction is avoided and grazing and fertilizing improves the soil
Minimal debris and much less to haul away or burn
We have developed a method to keep the goats safely contained
The solution has overwhelming public support
Goat rental on the NSW South Coast is becoming increasingly common with small and large private and commercial landholders, on public land, Local Councils, the Rural Fire Service and Landcare groups. Our goats work in rural, suburban as well as urban areas. We offer a toxic-free and safe vegetation control service that works.
If you like this page, please share